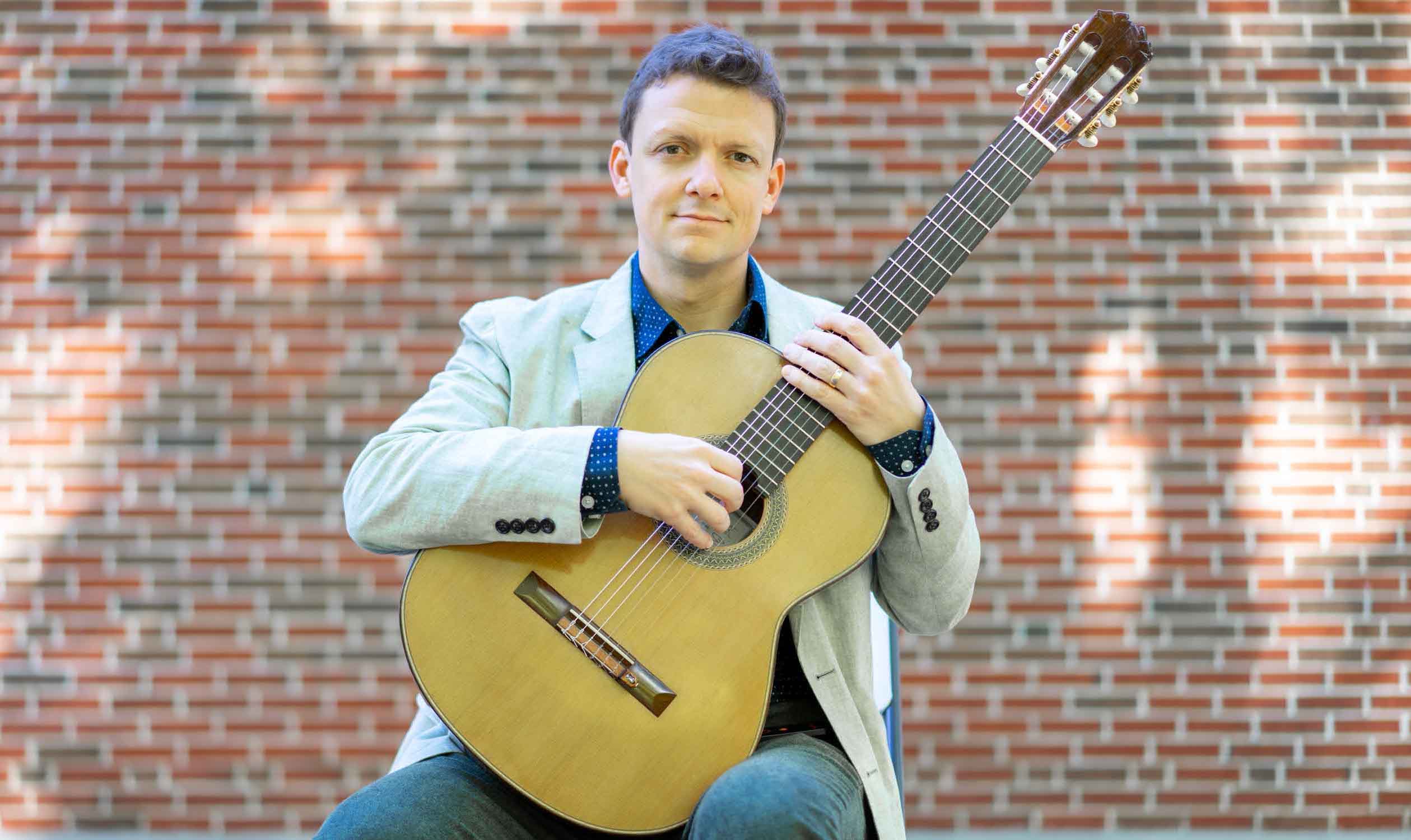 As an acclaimed performer, educator, and arts administrator, Dr. Daniel Acsadi is creating exciting new directions for the classical guitar. Guided by his wide-ranging interests and Hungarian-American heritage, Daniel's musical projects and teaching link the great musical traditions of Europe and the Americas.
Since winning his first guitar competition at the age of fifteen, Daniel has performed extensively throughout the United States both as soloist and chamber musician. He has created arrangements of 19th-century art songs, Portuguese fado, Brazilian bossa nova, Hungarian classical and folk music, and American traditional songs.
Serving as the Director of the Boston Classical Guitar Society for seven years, Daniel was instrumental in the revitalization of New England's most prominent international guitar concert series while connecting the region's professionals, students, aficionados, and audiences through innovative programming and projects. For the annual BCGS New England Guitar Ensembles Festival, he has commissioned new works from Clarice Assad, Dusan Bogdanovic, Carlo Domeniconi, Roland Dyens, Nikita Koshkin, Pavel Steidl, and Andrew York.
Beginning his musical studies at six, Daniel holds doctoral and master's degrees from New England Conservatory and a BA from Cornell University, where he double majored in music and economics. His principal teachers have included Eliot Fisk, Pablo Cohen, John Hall, and Alexandre Pier Federici. He has performed in masterclasses with Leo Brouwer, Manuel Barrueco, Eduardo Fernandez, Adam Holzman, Bruce Holzman, and Renato Butturi. Daniel is a former Associate Director of Boston GuitarFest, co-founder of its Youth Guitar Workshop, and former faculty at Bridgewater State University and Longy School of Music of Bard College.
Daniel is the Executive Director at Concord Community Music School (NH). He previously served as faculty at Tufts University and Director of Education and Community Programs at Powers Music School in Belmont, MA. He is president of the board of directors of the Boston Classical Guitar Society.